Who We Are & What We Do
What We Do
We encourage writers to make the most of their ideas, imagination, and life experiences. Words are the building blocks that we use to create prose or poems that stimulate the readers' or listeners' imagination. We feel that creative writing is not only fun and informative, but also therapeutic. Words are a powerful medium, explaining, and even excusing our lives. With them, we can communicate, heal and empower ourselves, and the world at large.
The honing and finalising of creative pieces for publishing, performing, or simply sharing with friends and family is important. We teach these skills in all of our courses, and also offer a reading and editing service.
Courses and Classes
mid-week evening classes, one to one or group, to help develop and refine a specific writing project.
weekend writing retreat: these are intensive writing courses that allow a focus, a sense of satisfaction, and expertise in a desired writing form. We offer courses to adults and children in poetry, performance poetry, song writing, memoir, the short story, the novel, playwriting, scriptwriting, and journalism.  All of these courses are delivered in a homely, rural environment, with plenty of space for inspiration.
accommodation can be arranged if required.
Online Courses: designed for writers who are not able to attend our workshops.
Tutorials: step by step individualised programme for the development of reading and writing skills related to a particular piece.
Academic Tutoring: school, college and university exams or projects.
Journalism: writing articles and editorials for magazines and journals. Writing reviews and blogs for film, book, theatre, food, sport etc.
Reading & Editing Service for refining and finishing a piece for publication .
Who We Are
Sally Fox
loves the way that words give meaning to our weird, wonderful, and extraordinary human existence. She has been a compulsive writer since she discovered fountain pens and developed an interest in how story informs our experiences.
She has a BEd, a BA, an MA in creative writing and a PhD in English Literature and Language.  Sally has published academic arguments, memoirs and plays, and has more than twenty years of experience teaching writing to both high school and university students.
Of late, she can often be found in small back rooms, sometimes called poetry parlours, reading poetry to perfectly polite and peacefully passionate people.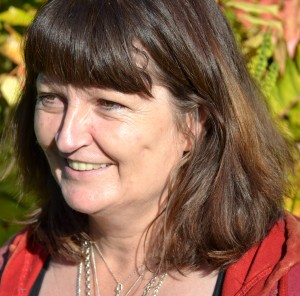 Peter Ball
loves the sounds and multiple meanings of words. He compulsively shepherds them into flocks, so they can graze in the pastures of our imaginations.
An experienced communicator of the nuts and bolts of music and words, he looks for inspiration in the scrum of human misunderstanding between creativity and conspicuous consumption.
He has taught Music, English and Art to a plethora of people, from poets to politicians to prisoners.
For over 50 years he has been (and still is!) a regular performer of music & the spoken word.